Projects
Specializing in all aspects of Building Automation, Temperature Controls, and Building Systems Integration.
Here are just a handful of our projects: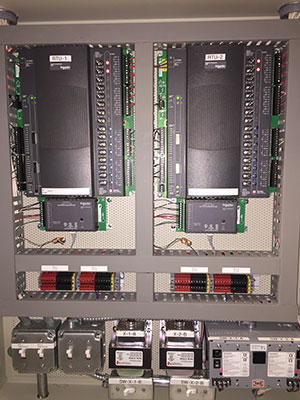 Cardi's Furniture & Mattresses – Various Locations
Cardi's Furniture & Mattresses is a leading home furnishings and mattress retailer in New England, and utilizes our Company to have the most current and technically advanced HVAC control systems. The jobs consisted of replacing existing, outdated, and in some cases, non-functioning digital control systems. The biggest challenge was to keep the existing HVAC equipment operating during the changeover to Schneider Electric's EcoStruxture Building Operations. Where existing control systems were non-functioning, we worked with the local Utility Company to secure Energy Rebates for the customer. Once completed, all buildings were networked together via a central workstation, utilizing Schneider Electric Enterprise Server Software. This enabled critical HVAC alarms from the various Buildings, to have Email notifications to be sent to key personnel for response.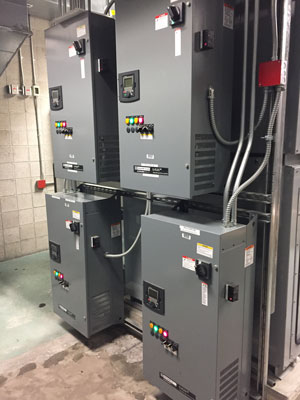 Moses Brown School
The Campus has been utilizing Schneider Electric/Andover Controls since the mid 1990's. We have worked with the School to further develop and expand our system to all of the existing Buildings, all of their new Buildings, and the main Central Heating Plant. Recent projects include a new 25,000 square foot Performing Arts Center, and a renovation of an adjacent 10,500 square foot Library. Equipment controlled and monitored includes primary air handling units, VAV boxes, chiller, pumping systems, and miscellaneous equipment.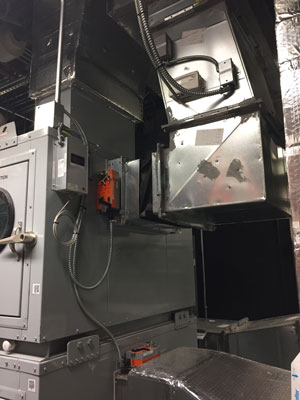 Milford Regional Medical Center
We have been working hand-in-hand with the Hospital since 2003. Their Facilities Department was dealing with an existing aging and outdated Digital Control system, and with a vendor that provided little or no support. Our initial projects consisted of large-scale installations of Schneider Electric/Andover Controls in newly renovated areas, adapted to new HVAC equipment. The obvious challenge with any work in a Hospital is to maintain a comfortable, safe and reliable environment for the patients and staff. We were able to meet, and exceed the Customer needs to the point where they have been expanding the Schneider Electric system to additional renovated areas, as well as the new ICU/ED Building which was recently built.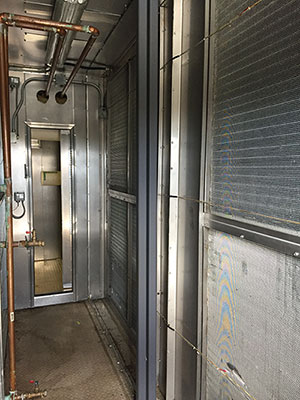 Foster-Glocester School Department
The School Department had an existing Digital Control system installed in several Schools, and was dealing with a vendor that was over-charging them, and providing no support for service or technical issues. Additionally, the existing system was outdated and cumbersome to use. We worked through Mechanical Contractors to install Schneider Electric's EcoStruxture Building Operations in three of the Schools, and provided central monitoring and control through our Web based software. The School Department has "flat-specified" inControl for all of their future projects, and we are currently working with them to develop a plan for replacement of the existing controls in the remaining Schools.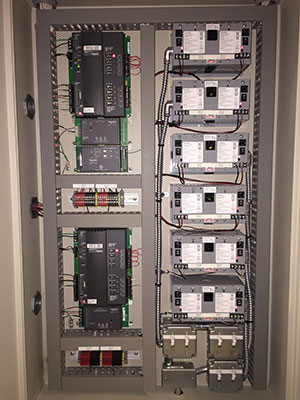 Historic Mansion
Restoration and expansion of an historic waterfront mansion, including restoration of two existing auxiliary buildings, and the construction of a new utilities building. Project includes high efficiency boiler, chiller plants, air handling units, VAV boxes, radiant heating, leak detection and miscellaneous equipment.